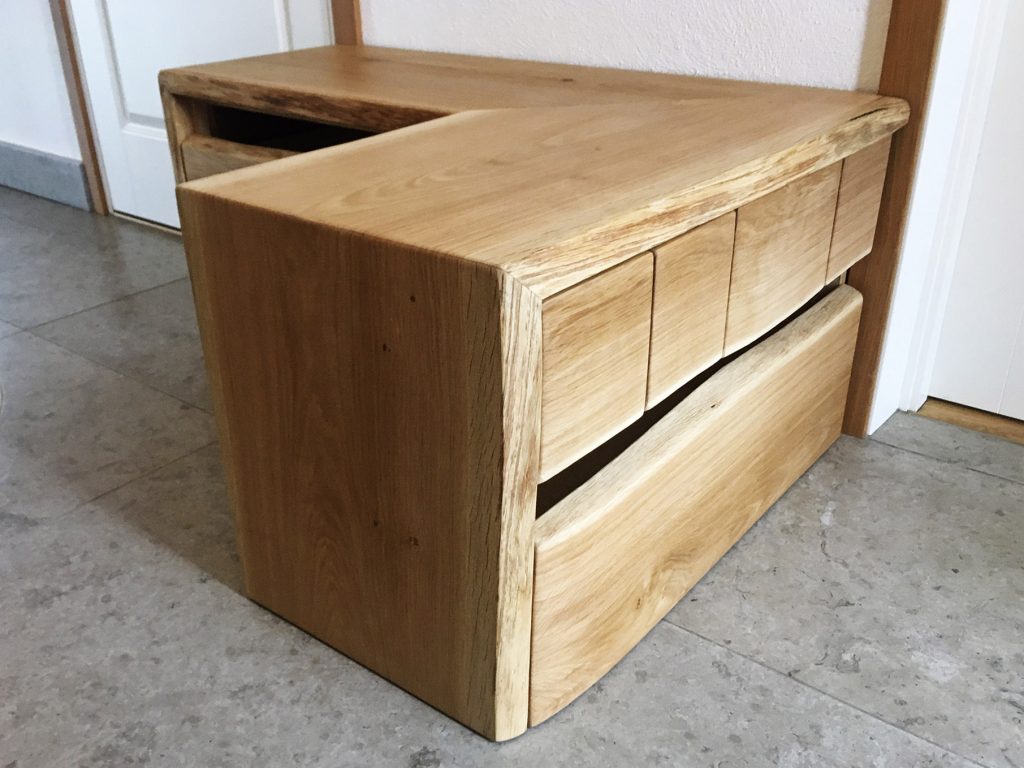 Product info
Here's a made to order hall bench in Oak. Live edged solid oak to give a more rustic feel. Draws made also from live edged oak, the live edge is incorporated into the design of the draws so that they work as handles. Total number of draws are 6.
Client Daniel Olsson was interested in another bench that Triple-R had made but backed out of the purchase as they needed storage. I then asked if I could design a bespoke hall bench and see if he and his wife would go for the design… which they did 🙂
Below you see the sketch for the two design ideas that I had for Daniel.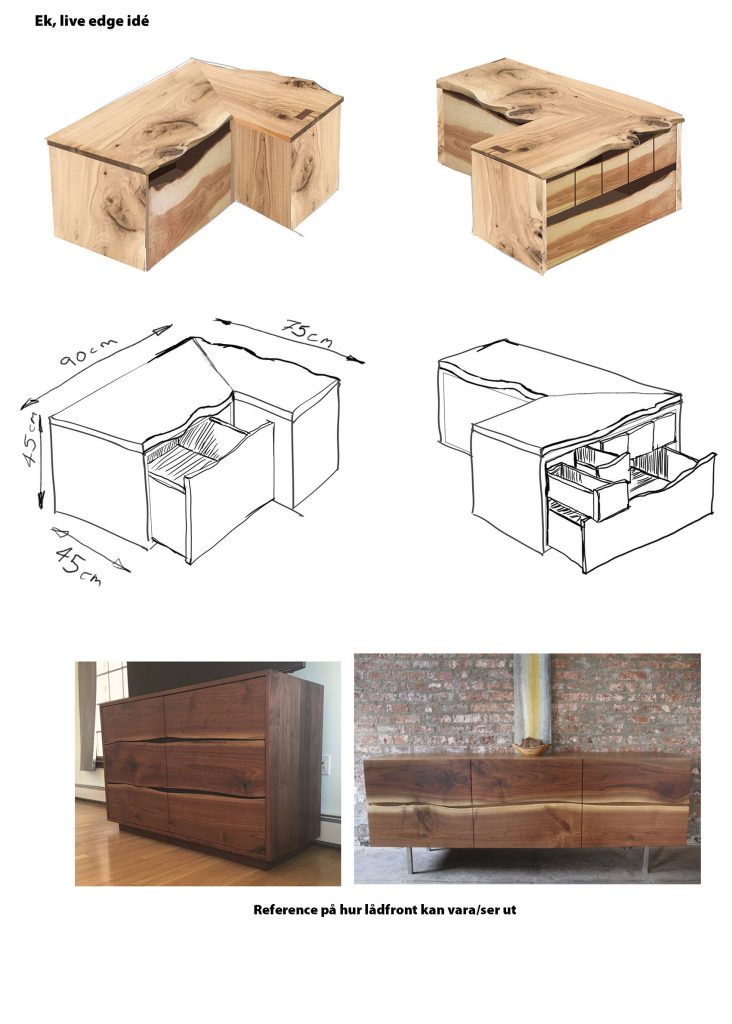 Product details
Oak milled in the Värnamo area. Which was important to the client as he lives in the area and has used many local products and materials that are local.
Approx. dimensions are: width = 88cm, length = 75cm and height = 45cm
Price: 14000:-
Contact me @ triple-r.se if your interrested.
If the size is not quite right for your requirements, get in touch with Triple-R and a made to measure bench can be done for you.